Jasmine is a primary school in Athens being used as a shelter by refugees fleeing conflict in the Middle East.

The school was closed at the height of Greece's recession as a part of austerity measures.

The building houses over 400 families who have squatted the building illegally.
In Greece, refugees are commonly given a preliminary interview for their asylum claim up to 3 years after they have requested it. Until then, there is no state support.
Without the vacant school, most residents would be sleeping in parks and town squares.
Most photos in this series have been taken to protect the identity of children.

Full story:https://www.huckmag.com/perspectives/activism-2/a-year-in-the-life-of-an-athens-refugee-squat/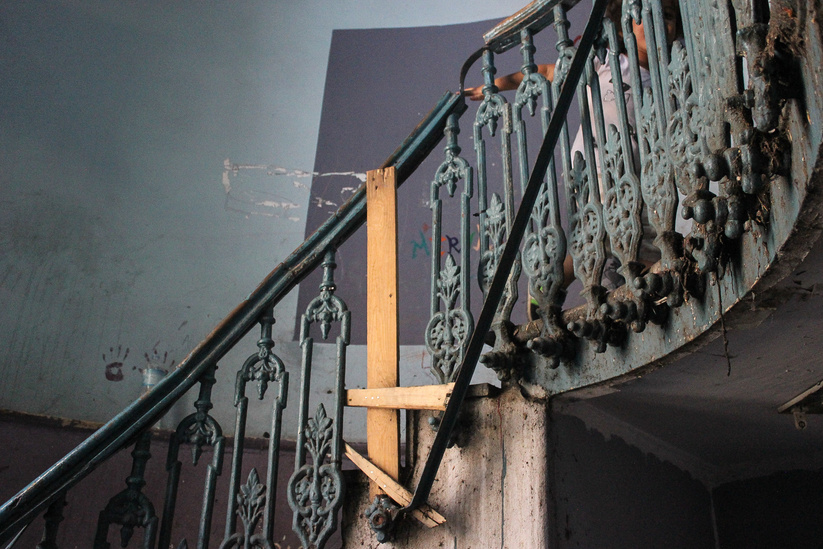 A girl makes her way up the stairs supported by wooden planks
Volunteers provide classes for children in the building
Outside of the school gates
The children watch a movie on a laptop brought in by a volunteer
The children doing arts and crafts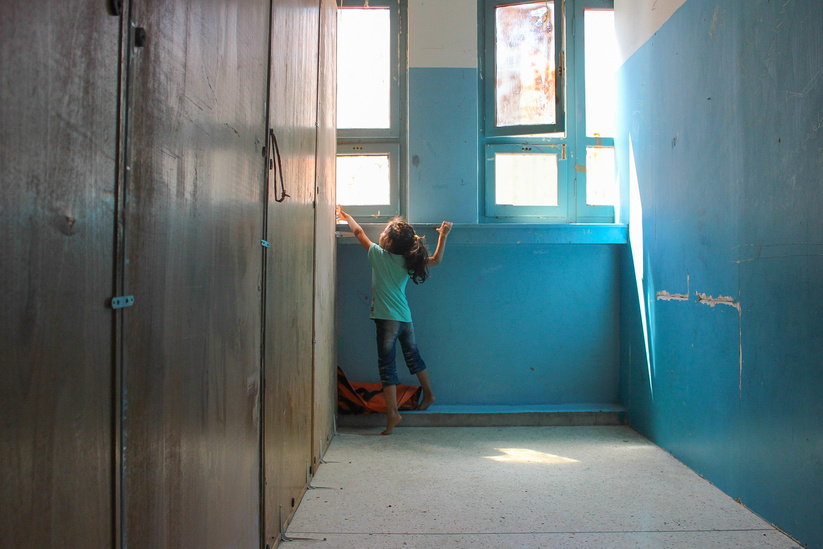 A young boy pictured with a toy rabbit
Daniel searching for toys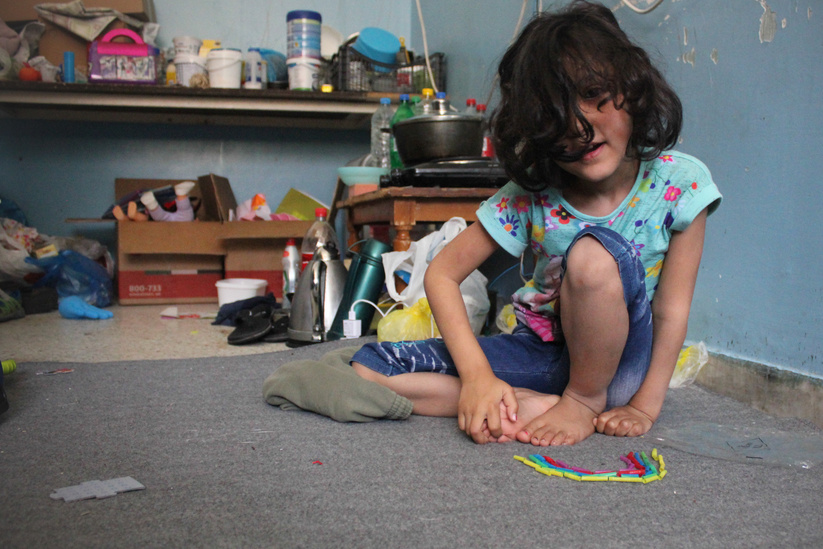 His sister, Chanel, making a rainbow
"chemical massacre Syria"