Casa Tocha, 'Our House' in Nahuatl, is a refugee shelter in Mexico City housing men fleeing from gang violence in Central America. Most men come from Honduras and El Salvador.
Residents are given three months stay provided they complete house chores.
With minimal economic opportunities available in Mexico, once their time is up many continue onwards to the USA.
Many of the residents I met at Casa Tochan had lost family members to gang violence and been forced to split whatever earnings they made with gangs - forcing them into a life of poverty.
Full story: http://the-ipf.com/2017/02/24/central-american-refugees-gang-violence/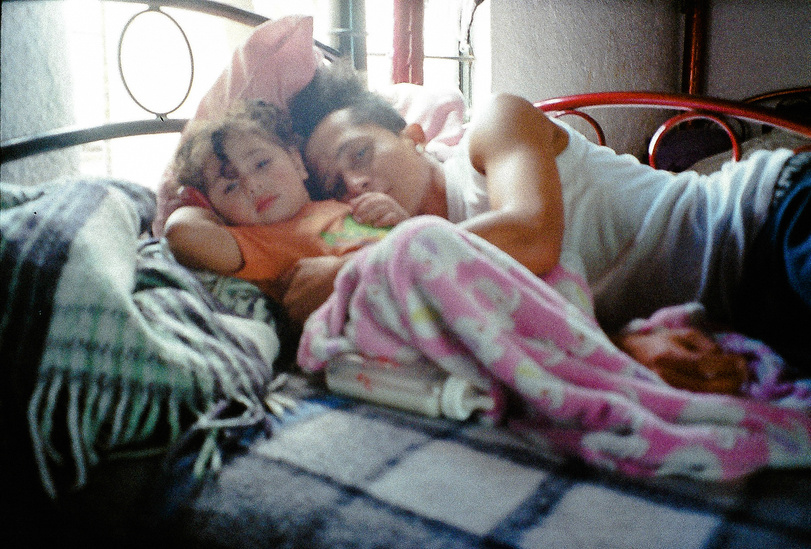 Leonel with Tania, the daughter of another resident, who he met at Tochan.
Watching Cartoons in the dormitory; 2 rooms lined with enough bunk beds to sleep 12 men.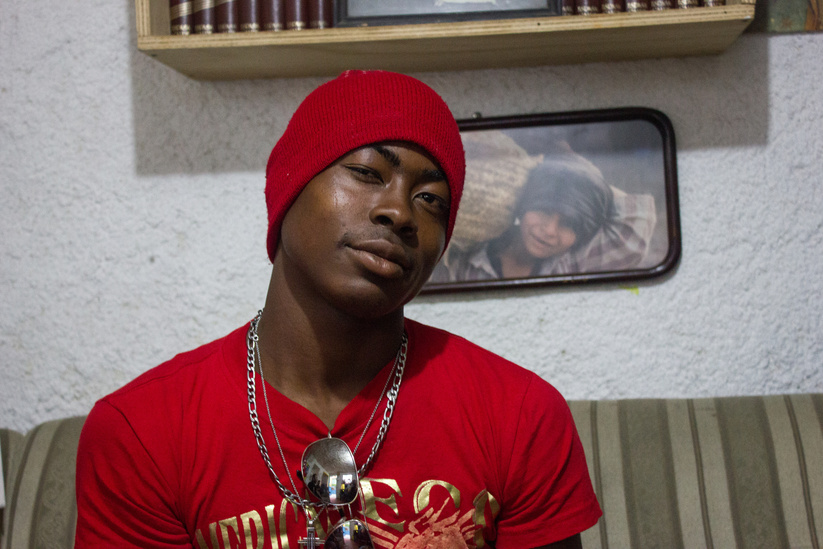 "You think its easy for me being here, instead of being in my home? I don't want to die now. I want to live longer. And that's why I'm here."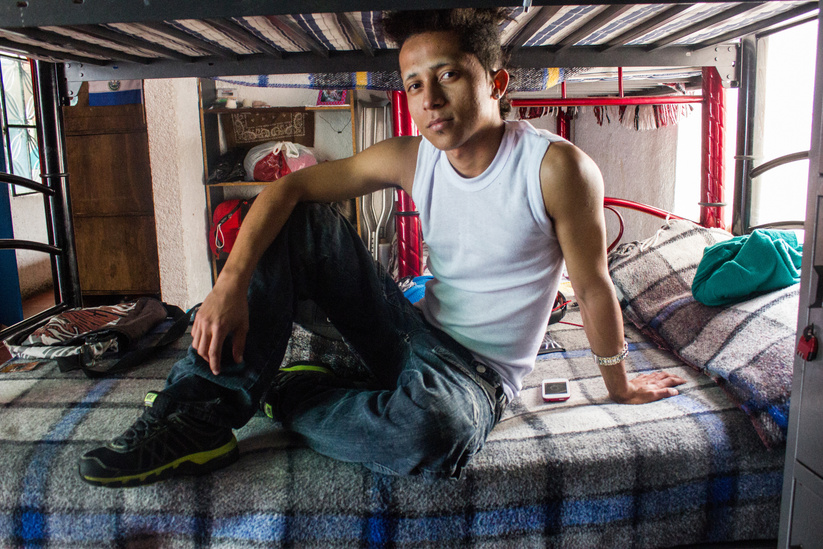 Leonel, 21, from El Salvador, who was forced to migrate after watching the murder of his father. "The mareros (gangs) ask you for money and if you don't give 100 pesos daily, for example, they kill you. They act like that with everyone in El Salvador. One may try to sell sweets in the streets but the mareros are going to ask for their share".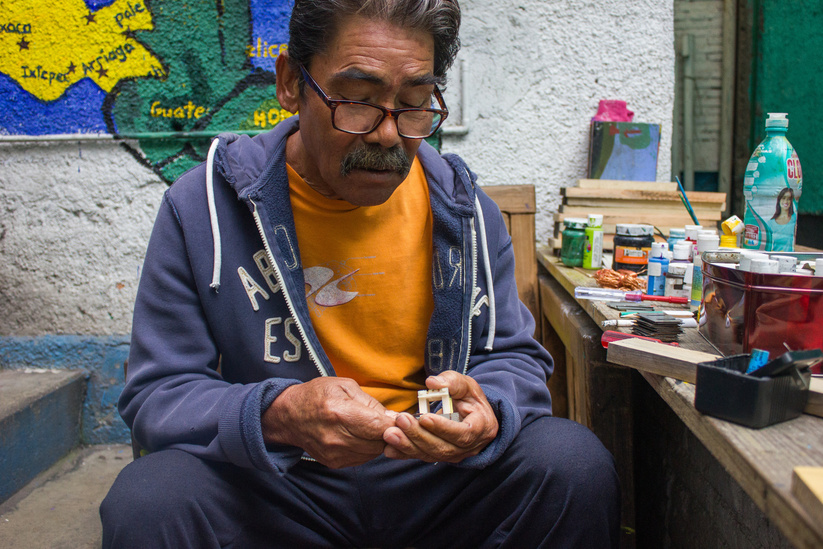 Victor, from Honduras, was given permission to stay permanently at Casa Tochan in exchange for being the resident handyman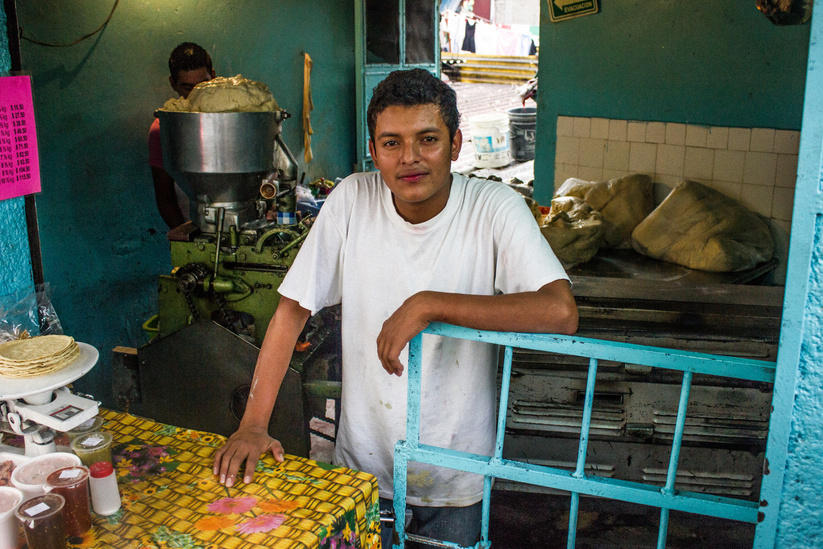 Jose-Antonio, 17, from Honduras: "I did not want to work with the gangs, so they said they'd kill me. They gave me three days to leave, so I left".
Christianity and Chelsea Football Club; reasons to go on for
one Guatemalan refugee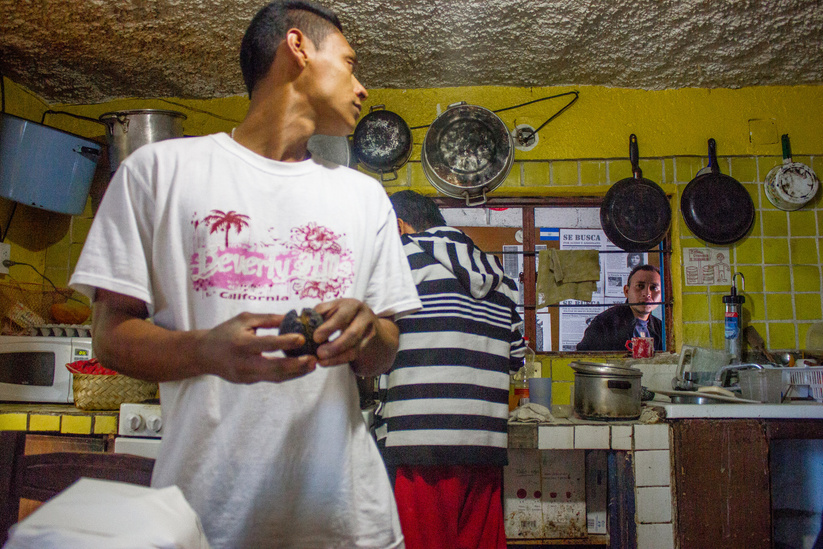 Communal cooking at Casa Tochan
Emiliano, 18, from Honduras, who spent his time either playing zombie video games or writing lyrics about migration.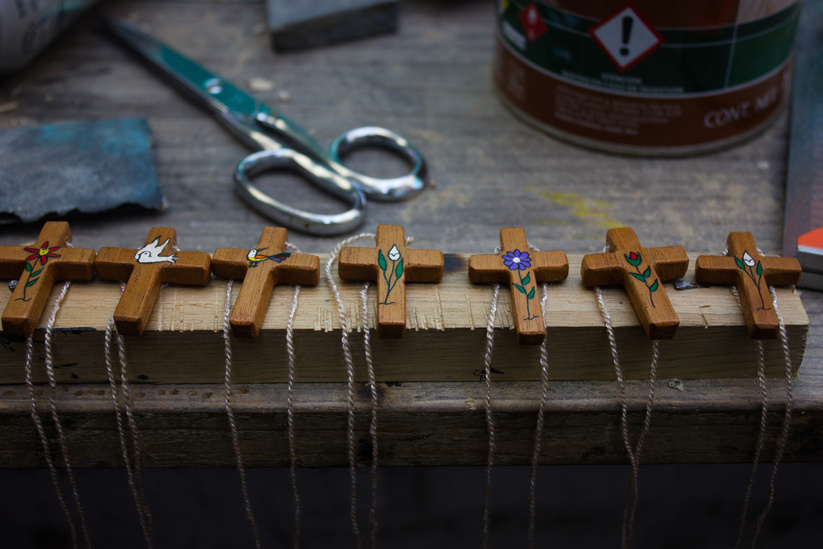 Rosaries made by Victor, Tochan's handyman.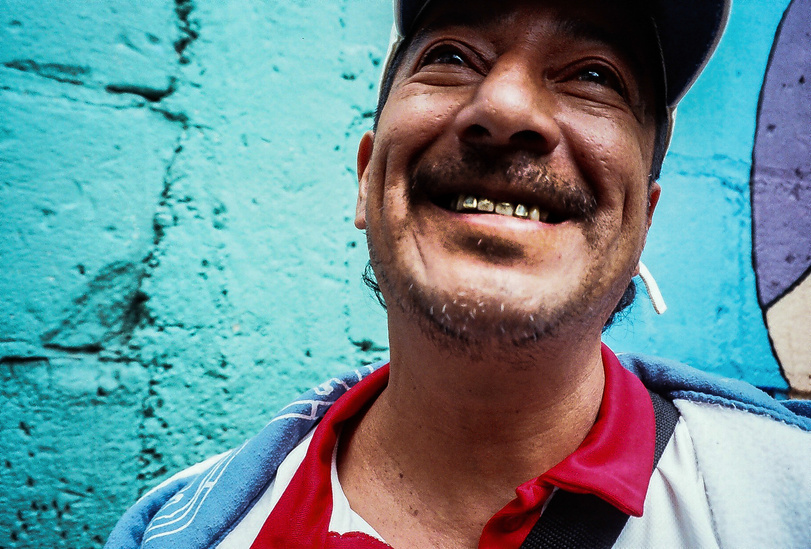 "El Gusano"; the caterpillar. Named as so because he believed caterpillars were born from butterflies and could travel freely without borders.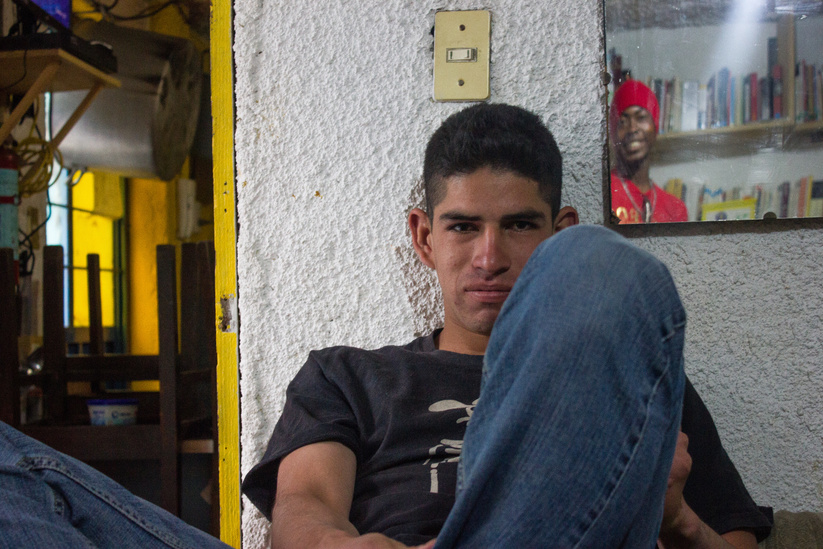 From left to right: Ender; a trained chef and restaurant owner who left El Salvador when his brother-in-law started attacking him for his sexuality, Manuel; crossed the U.S. border from Honduras but was then deported by the authorities, and Javier; who fled from Honduras and fought for a year trying to acquire legal papers in order to study.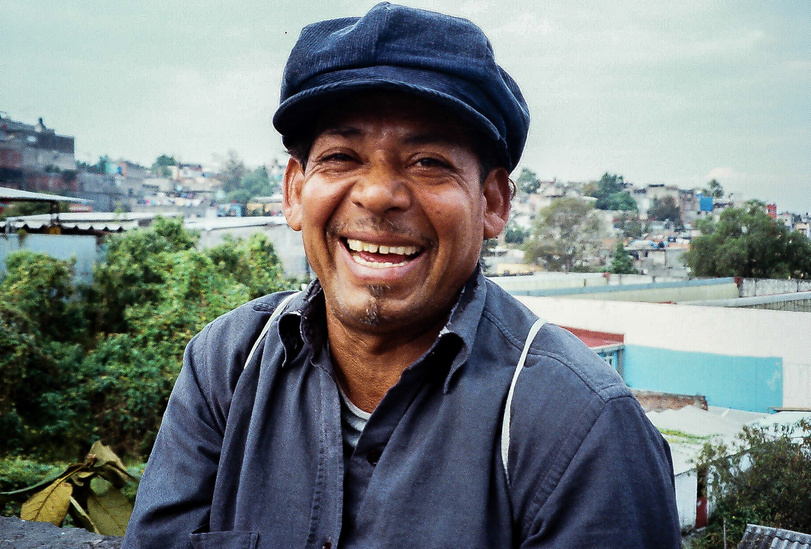 Rossman, from Guatemala, who lost his leg after being pushed off La Bestia, a train intended only for cargo that runs from Mexico's Southern to Northern border. "Yes, I am lucky."