Enrique was the neighbour of my friend in Mexico City. The following is a series of photos taken during a conversation about his time serving for the U.S Marines.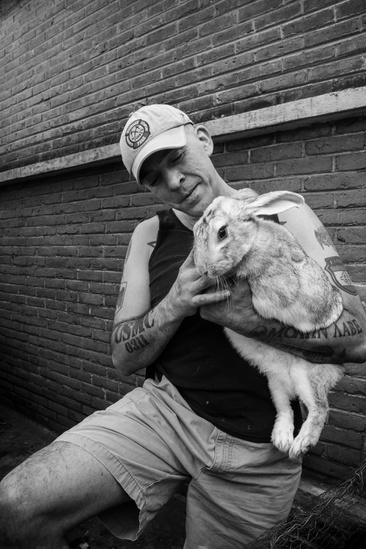 "There was a rule; you must not see the enemy in the eyes... I mean, can you shoot somebody with them watching? Somebody whose gonna be like, 'Hey, don't do that"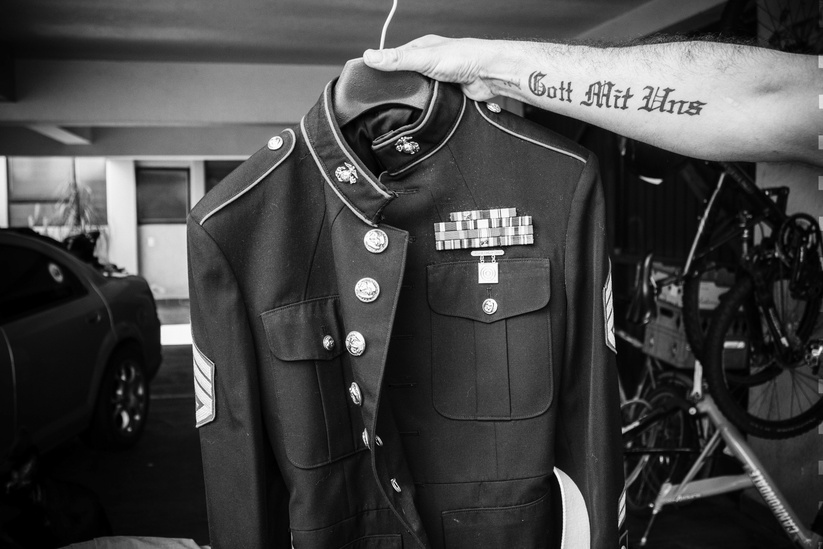 Tattoo translation; God With Us.
"You got people who, when the shit starts happening, when the bullets start flying, they pee their pants. They do. Others, they look forward to it. They go to where the fighting is"
"I saved a dog. So that was something really, really big, because in the middle of hell, because war is hell, whatever people tell you 'Oh its glorious, the smell of battlefield'... it smells like shit. Like blood, like guts. Raw sewage. And when you see a little dog moving along the rubble, you go wow. You take it. You fix it. And in the end, you save it"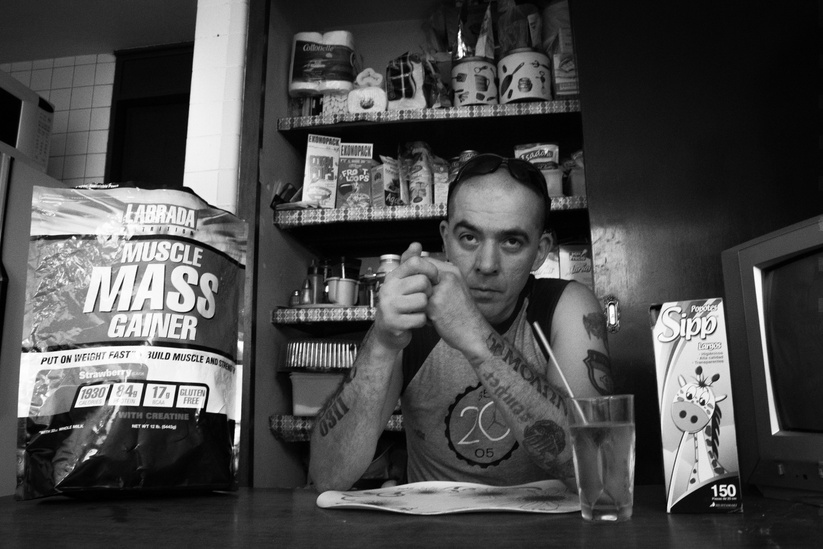 "You're not a sadist, your just taking orders. Your job is to kill people? Well, tough. Thats your job"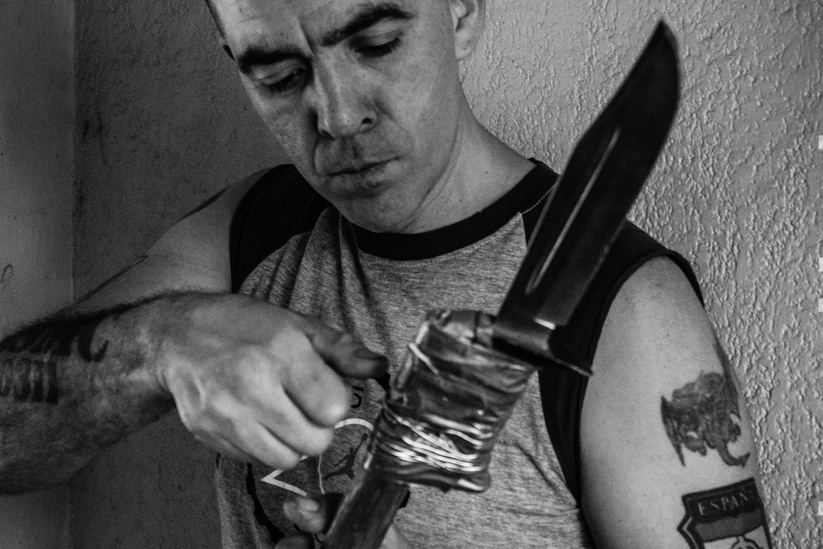 "I was so badass. I was backed up by the greatest army in the world"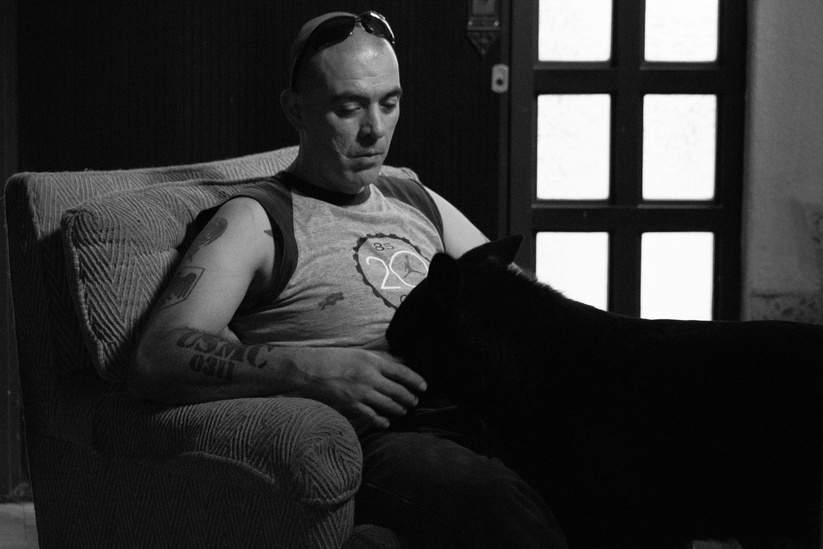 "Your a machine, your not an individual"